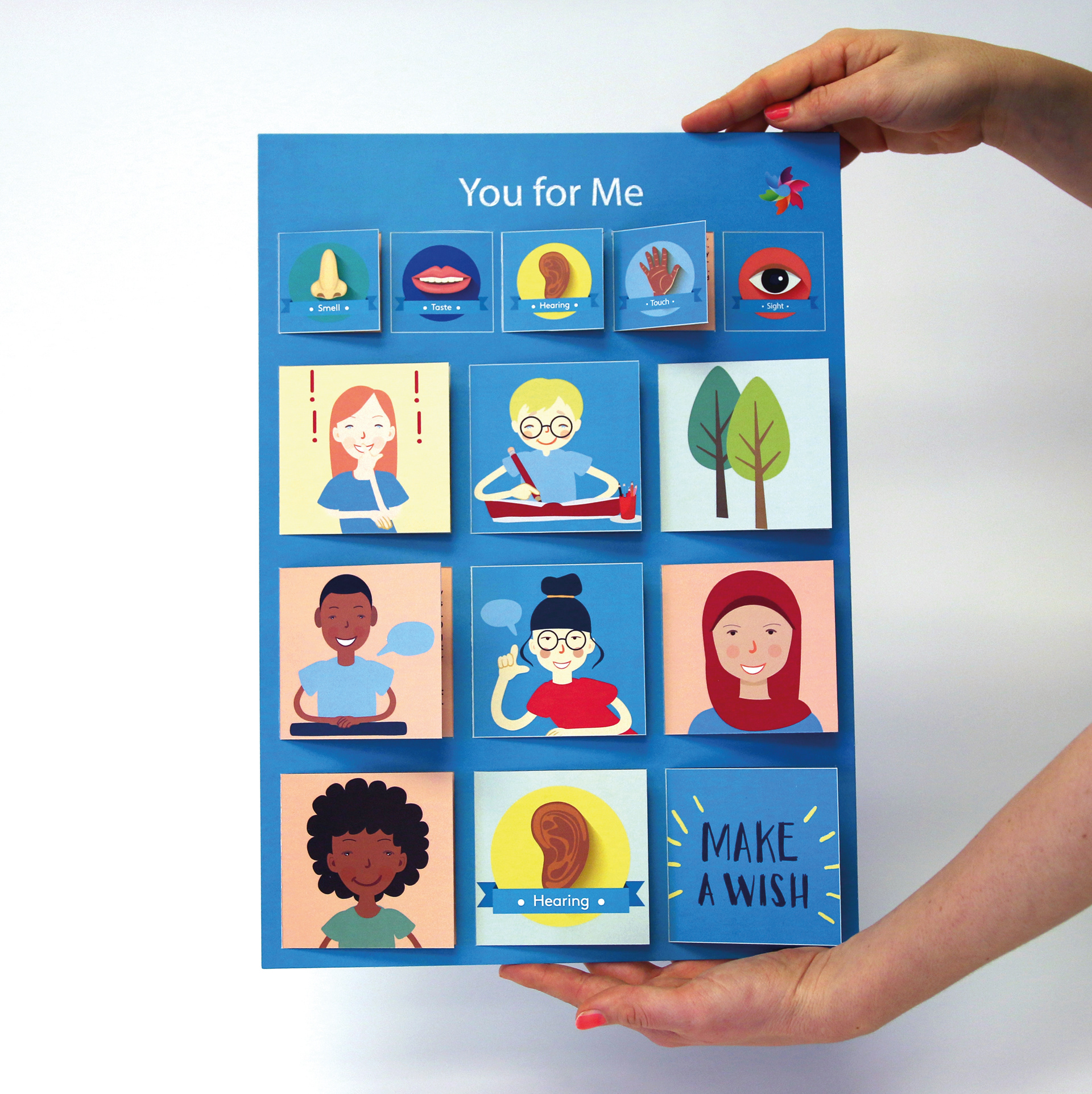 COMPASSION AND SELF-AWARENESS IN A PLAYFUL WAY.

You for Me is a concept of a campaign for the Norwegian Cancer Society that aims at reaching parents through emotional aspects such as love and compassion to make them realize the importance of self-prioritization concerning health.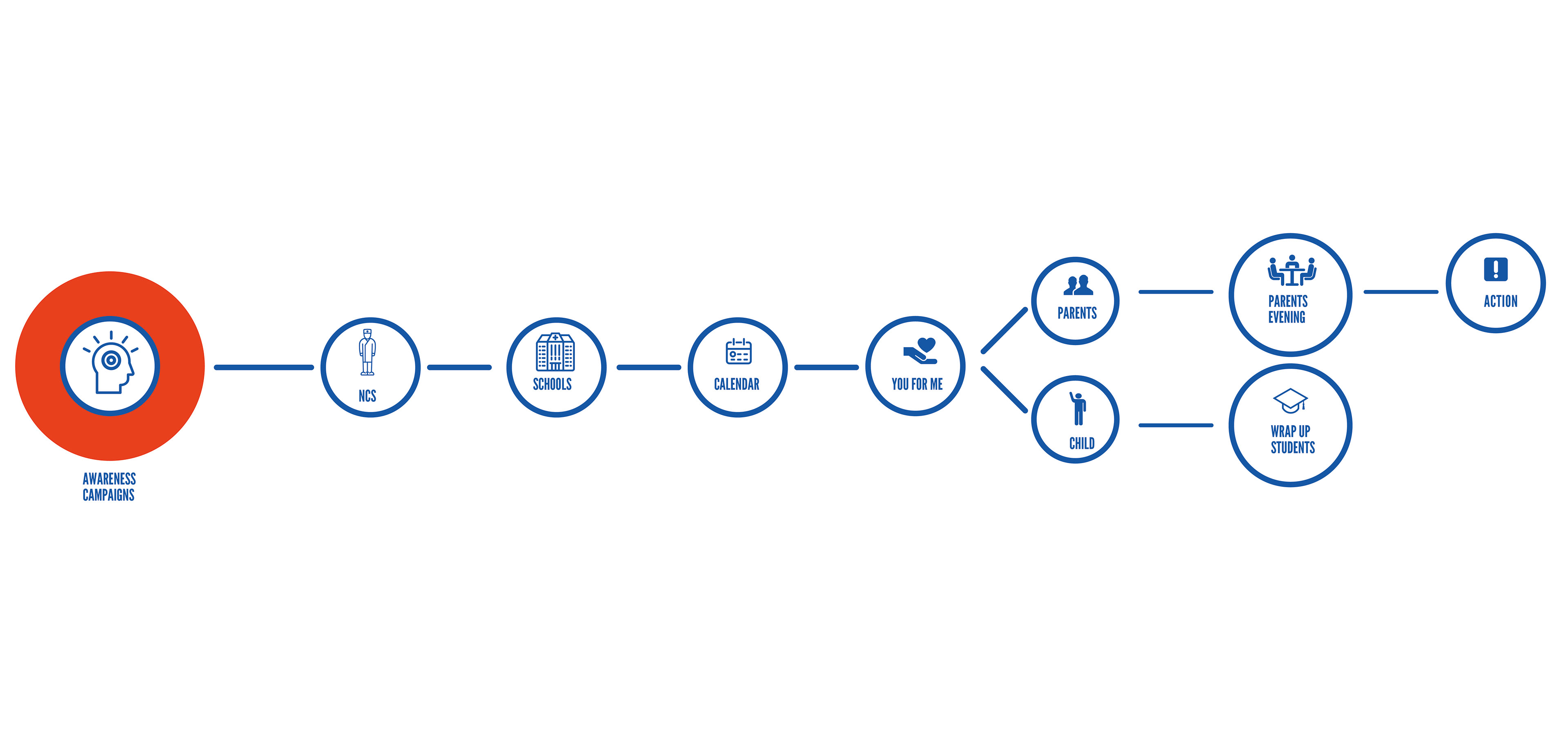 How can we change a mindset?
It is said to take 21 days to change a persons mindset. For the You for Me campaign a calendar consisting of 14 different tasks to be done within 21 days concerning compassion was designed. The calendar is given to pupils at primary schools by the NCS to do together with their parents. Compassion is used as a means to change the mindset of the parents from low self-prioritization to realizing they should take care of themselves for their family's sake. The child is used as a channel to awaken and fuel this mindset while at the same time learning about compassion and mindfulness through the calendar. At the semesterly parents meeting arranged by the school the NCS will explain the object of the campaign. The audience will be open and warmed up from the calendar tasks and see the value and importance of self-prioritization.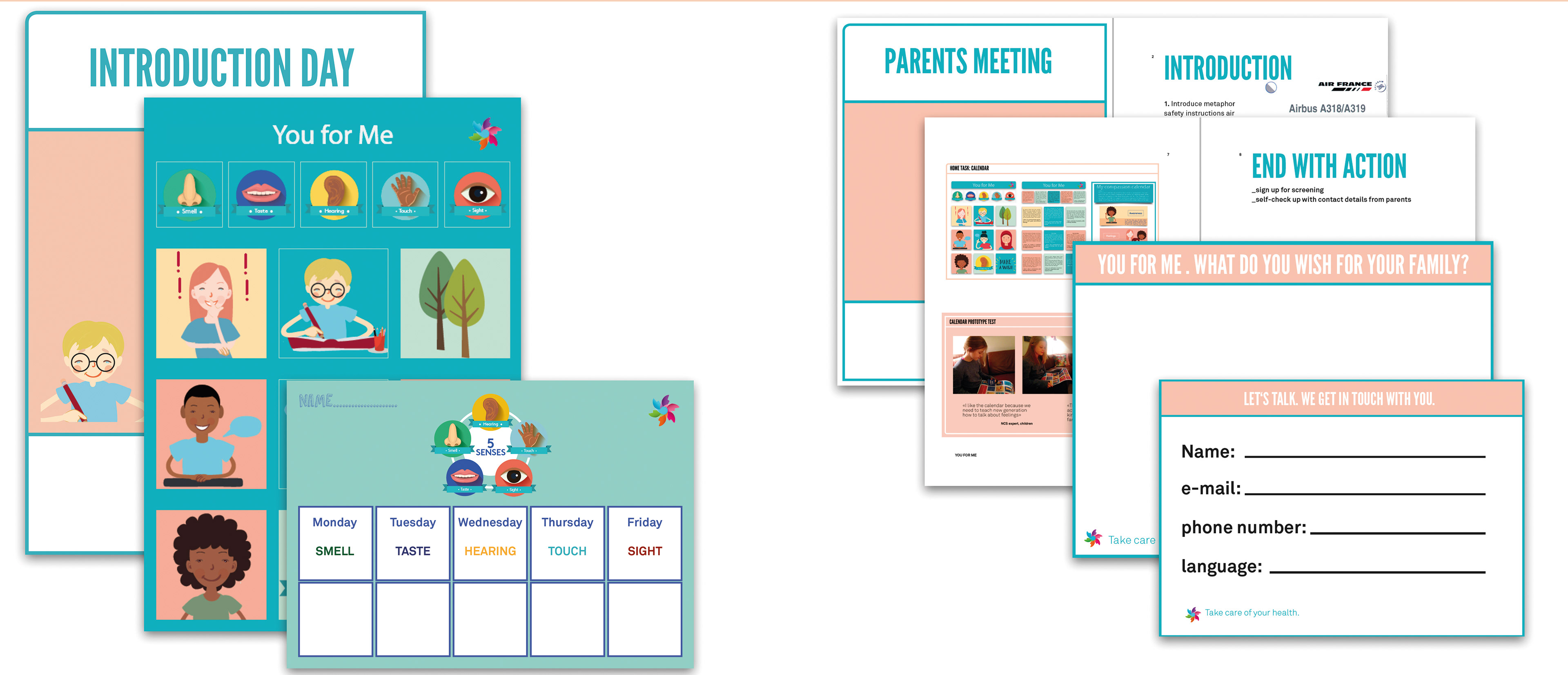 Implementation material:
_Intro Guidline & compassion calendar
_parents meeting guidleine
_5 senses template
_wish for family drawing template
_sign up for screening /self-check up
In collaboration with Camila Sanhueza