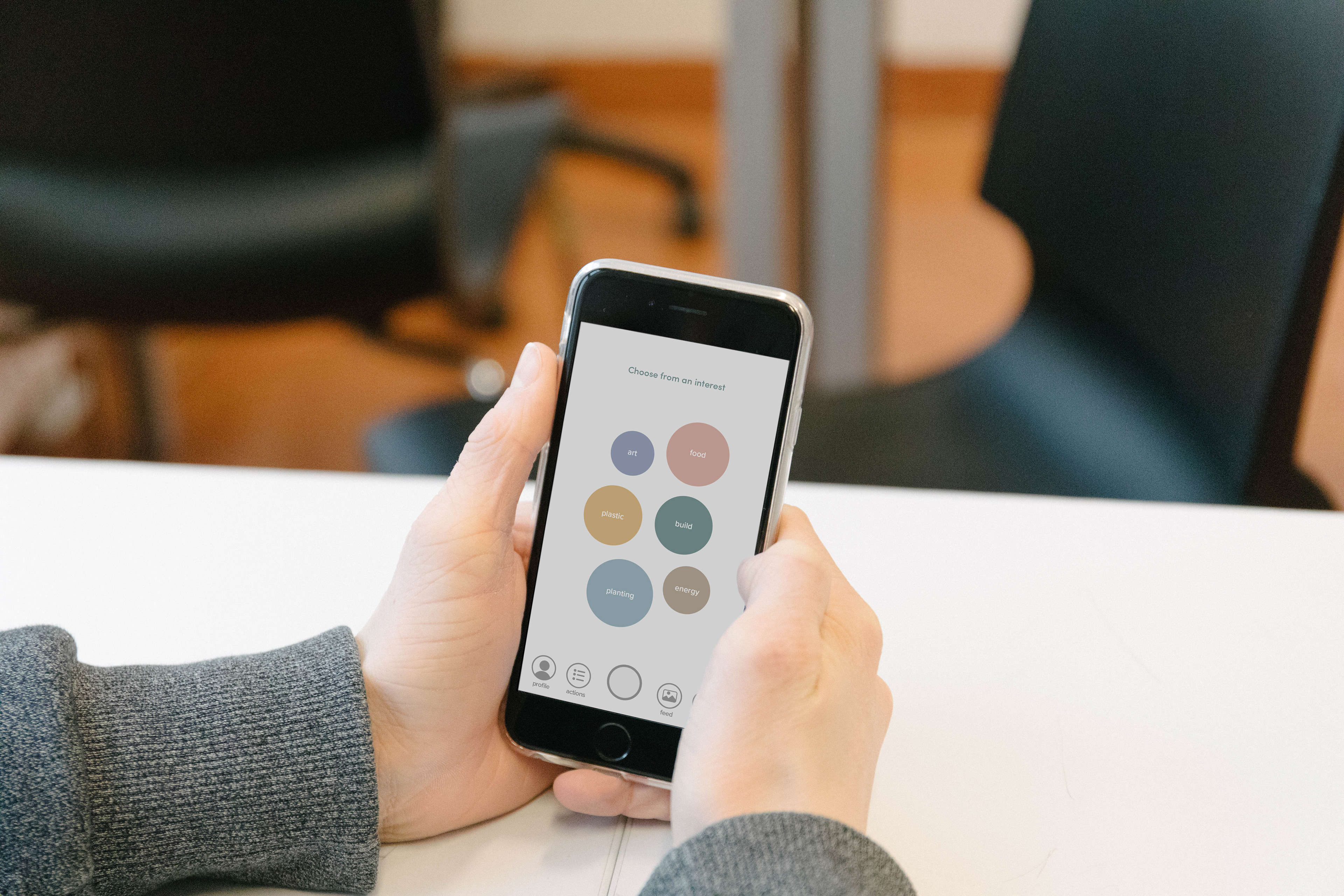 Through SHIFT, a playful interactive and hands-on experience introduced and integrated in middle schools, we want to reach out to teenagers through the channels they use and in the context they are. SHIFT aims to trigger engagement and thoughts around the topic of sustainable living. The idea is to reduce the feeling of distance and doom, enable feelings of positive change and trigger personal actions in caring for the planet.
In our research we found out that it can be hard for teenagers to relate and care about environmental issues. In the lessons in middle school they are mostly presented with distant doomsday narratives about climate change which trigger the inner defense system that leads to avoidance and inaction. The classes are also structured in a lot of reading, writing, talking and little hands-on experience.
SHIFT could be a part of the subject natural science or several subjects. The whole class participates during a four week challenge. The teenagers are introduced to different easy practical actions through an interactive application.
Together with an augmented reality 'buddy' they take photos and videos of their process and outcome, write a short text about it and publish it to a shared feed where the classmates can see each other's results. Together they should collaborate to do as many actions as possible to achieve a reward in the end. The 'buddy' are there to engage, motivate and inform along the way.
SHIFT is also a resource for the teacher, who logs in through a website that gives information and tips about how SHIFT could be implemented. Here they can register the class and follow the students actions and progress. The website can support the teacher when doing assessments and in linking the curriculum to the different topics.
In collaboration with Irén Andresen
Duration : semester project
First prize for interaction Design, AHO Works, by BEKK
AHO Works Nominee for the prize "Sustainability"
AHO Works Nominee for the prize "Service Design"
AHO Works Nominee for the prize "Form and Expression"