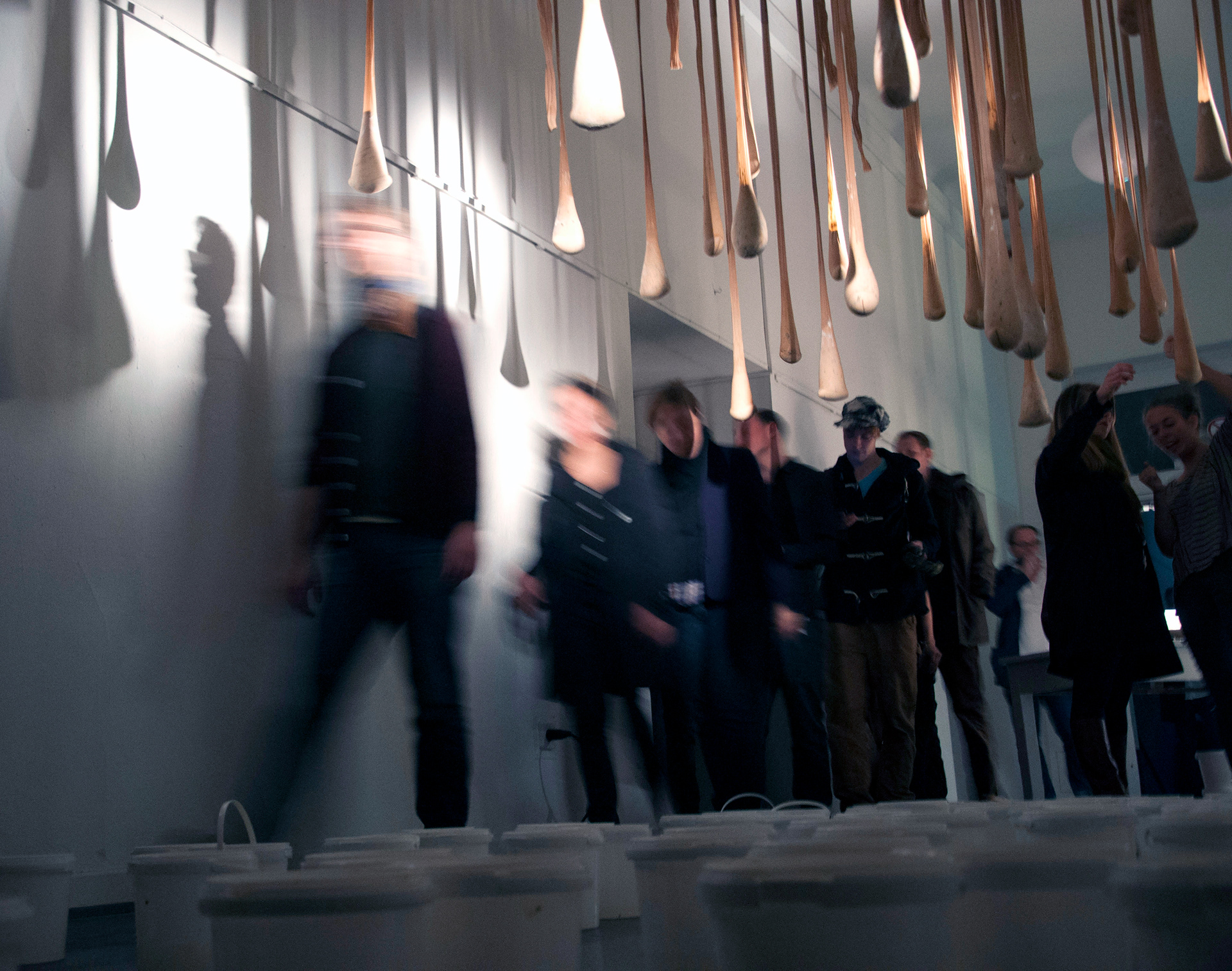 Labaneh is a traditional dish from the Middle East. Yogurt with various spices is filled into nylon stockings. By hanging them up over night a part of the water is drained and the yoghurt turns into cream cheese. It is served with bread and olive oil.

In contemporary society, we have lost the knowledge of how food is produced and which ingredients go into a dish. People partaking in our installation and performance can see and taste a dish in the making, prepared step by step – naturally, without additives.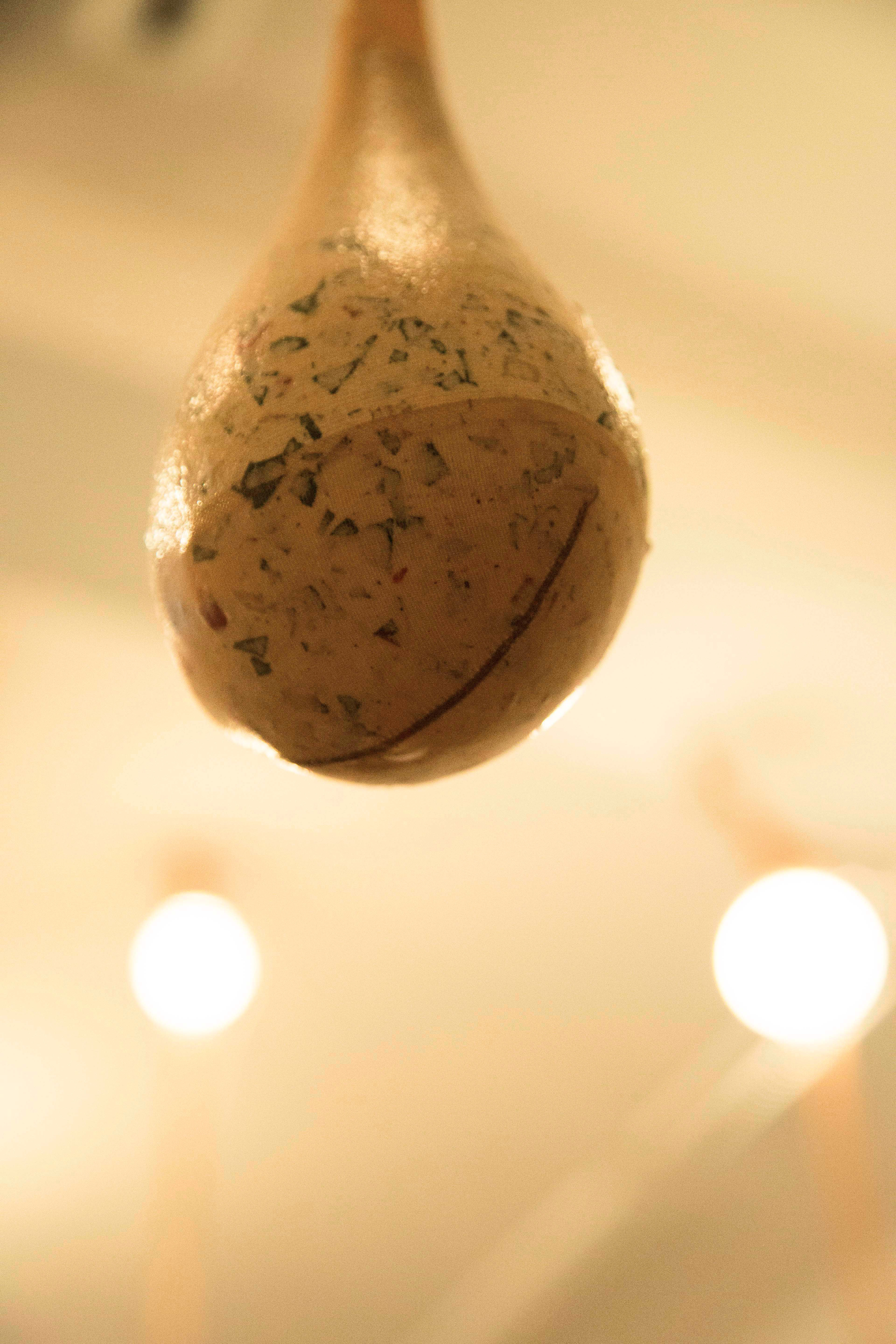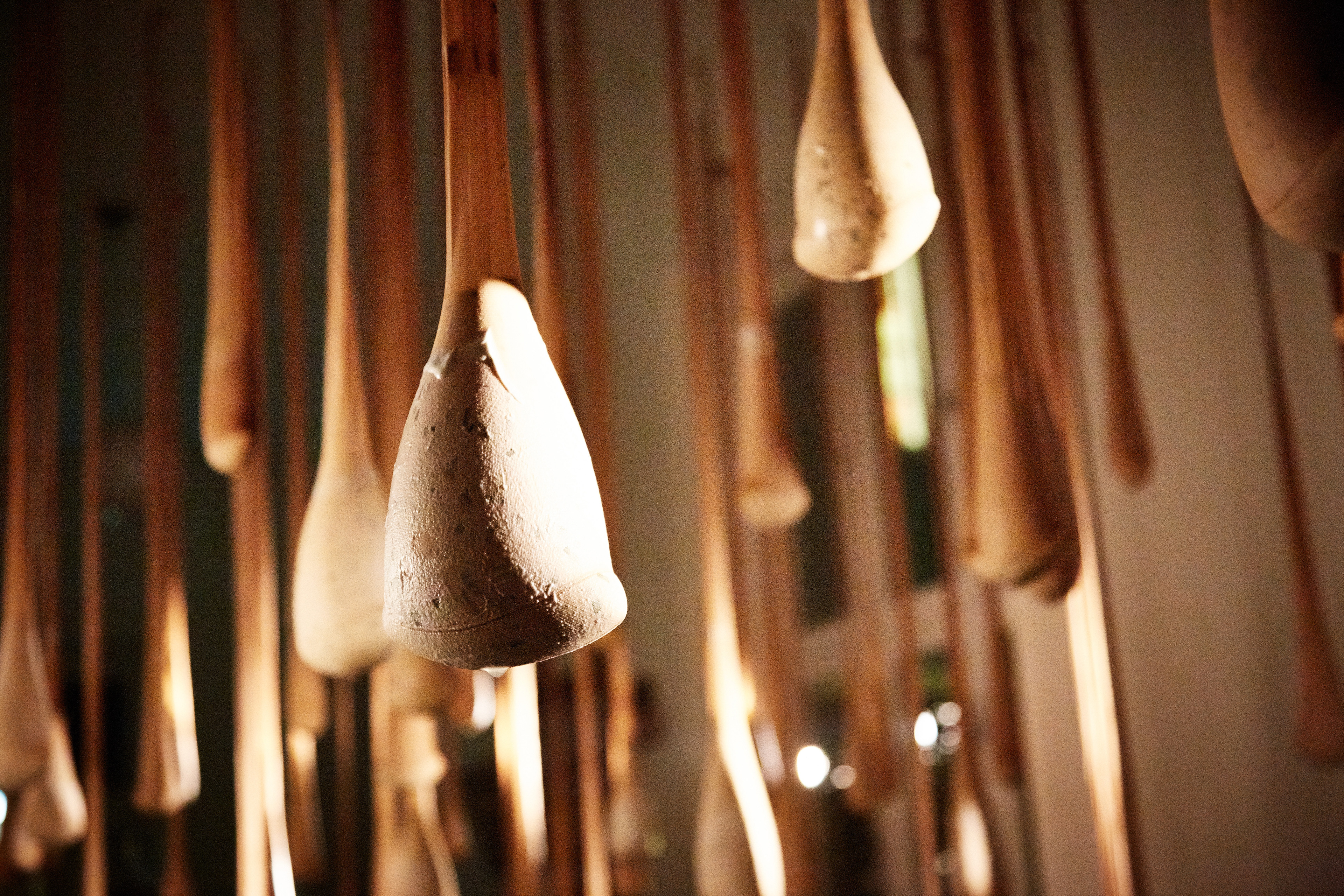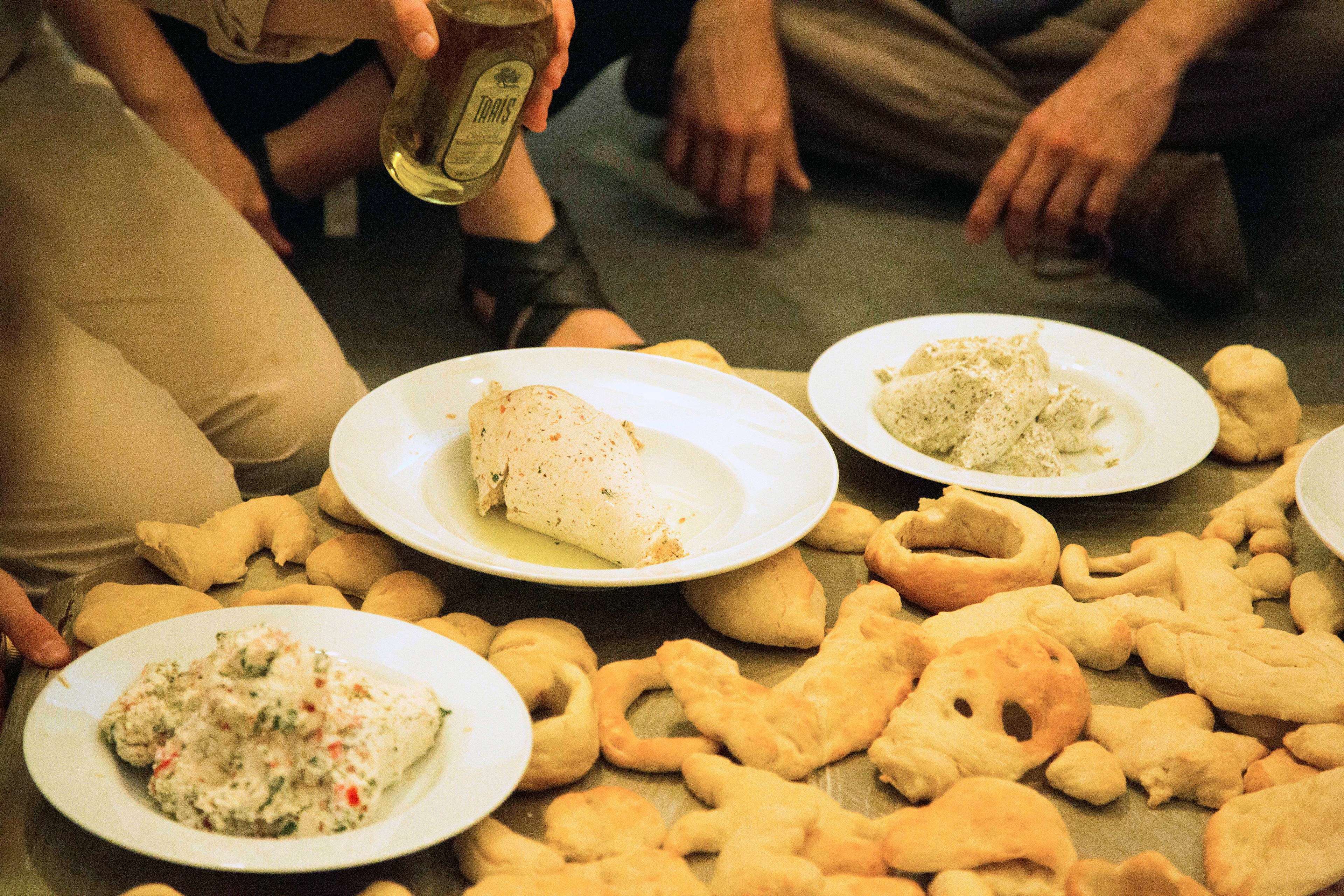 The aim of our Labaneh installation and performance is to slow down and bring to life the production process of hand-made food. All senses are stimulated: taste, touch, hearing: the sound of the drops, the scent and sight of food.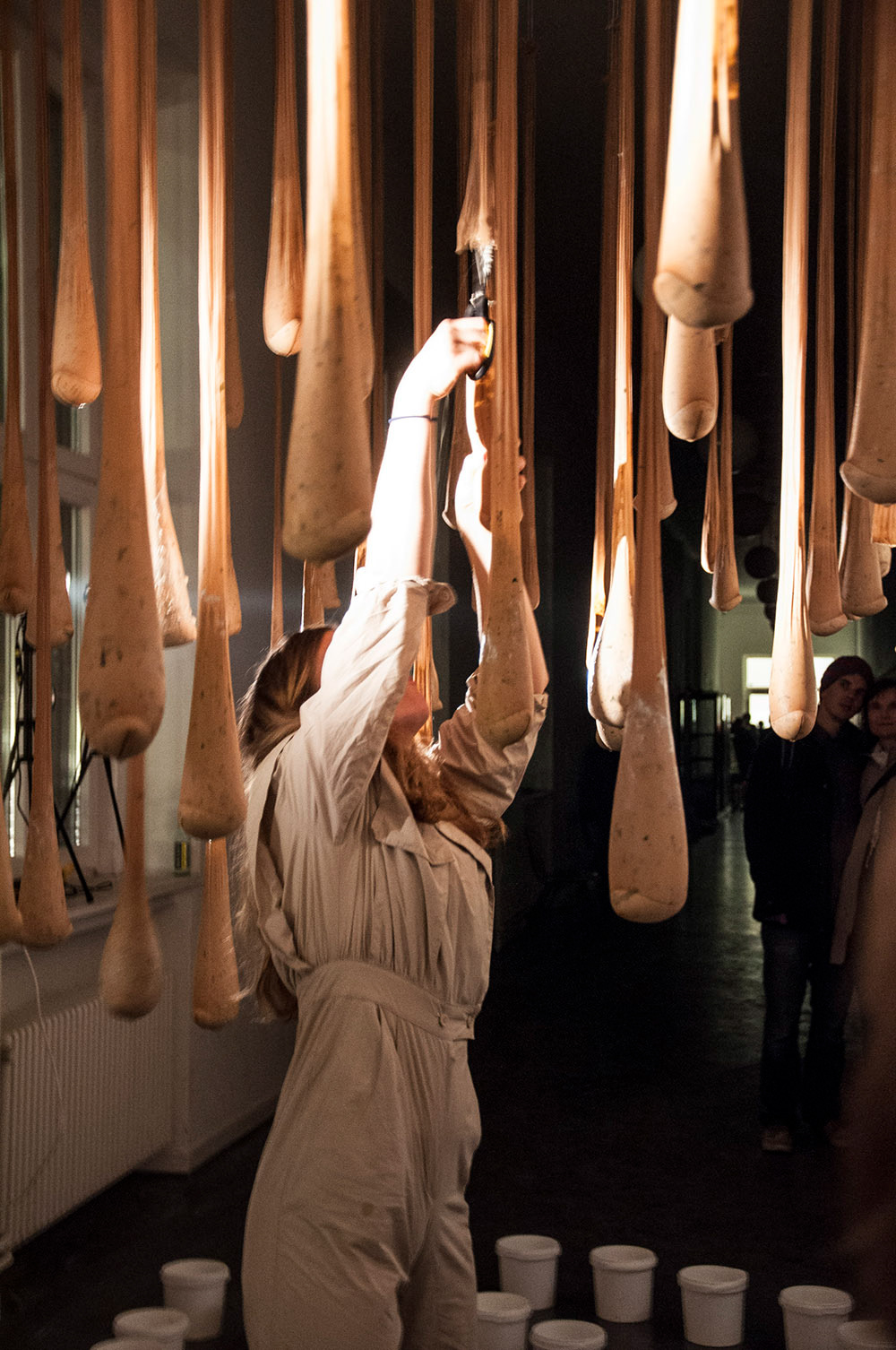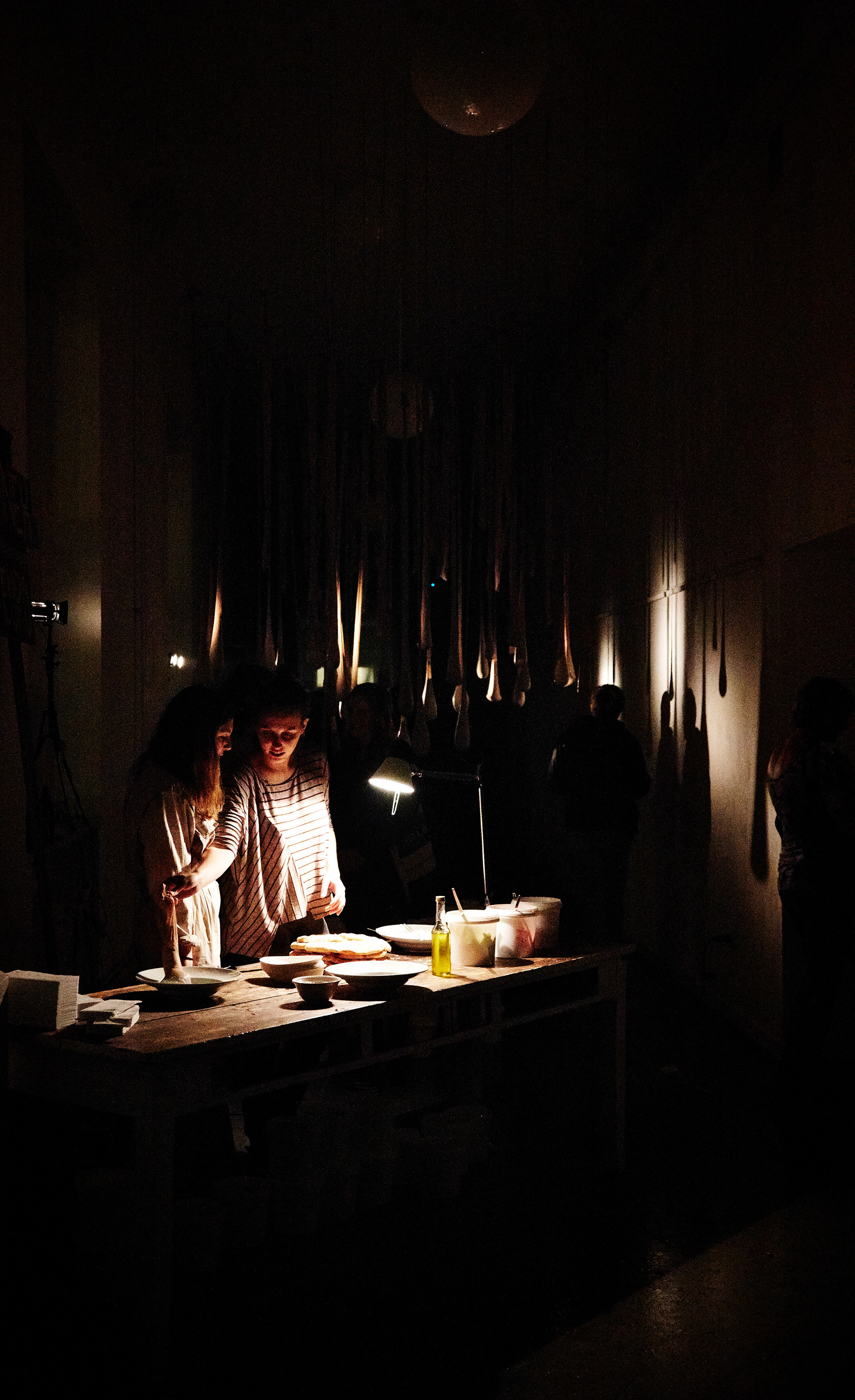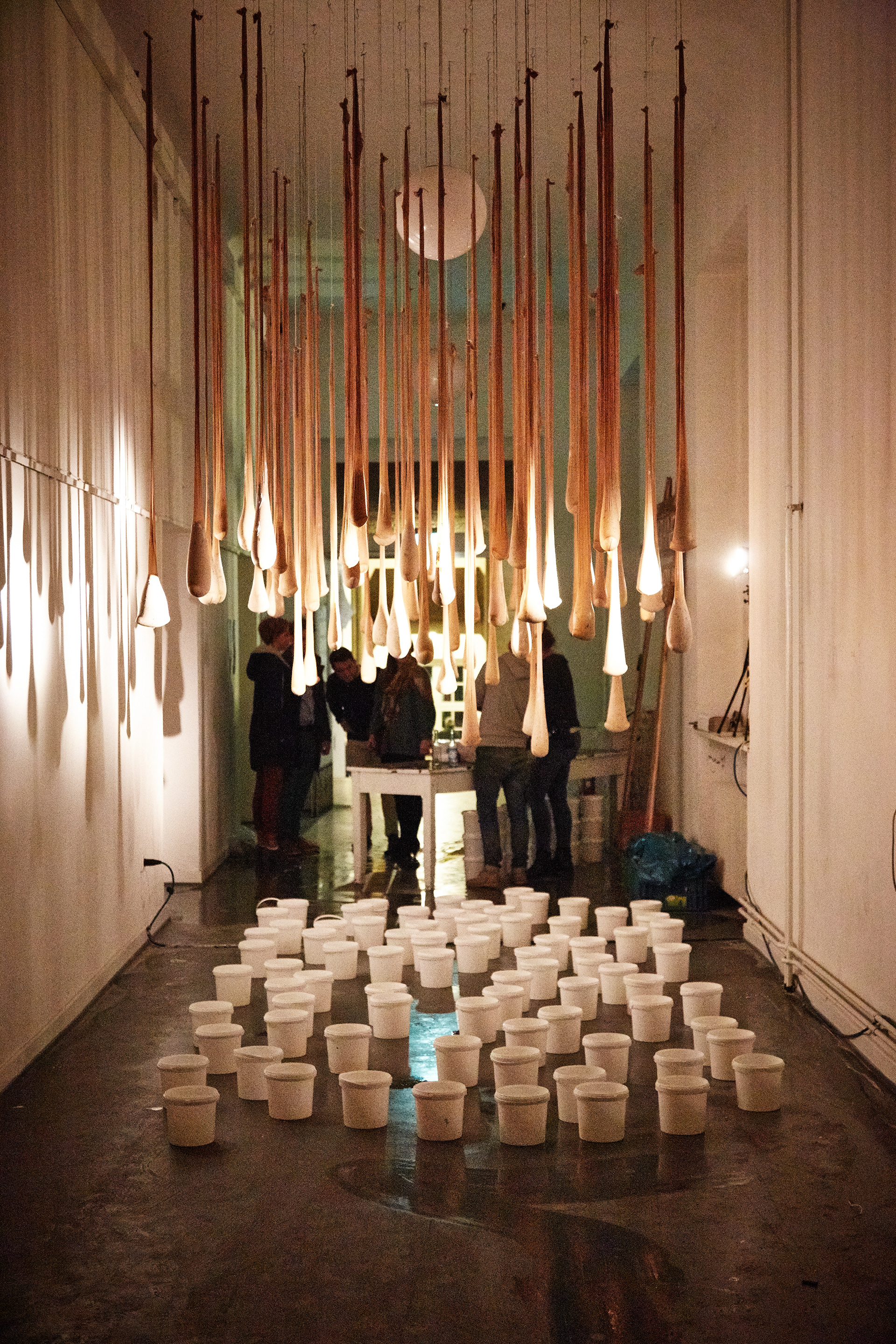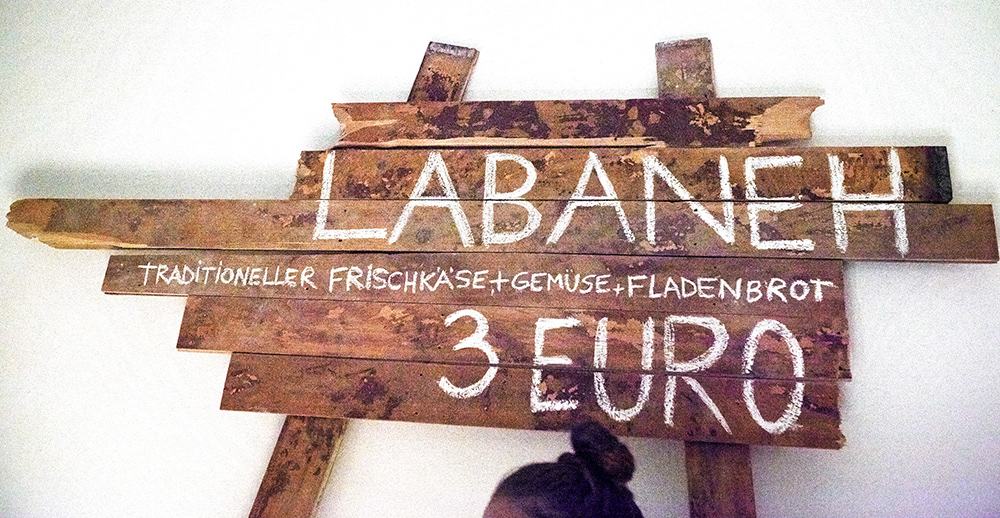 In cooperation with Kathrin Zelger.
Installation: 6 x 6 x 5 m
100 year party of the University of Fine Arts Hamburg, Conceptual Design